Find your next customer
~25k Vessels direct contacts in your hands!
Information you get:
Known emails of the vessels according to subscription
Contacts of the managing company
Email of technical and/or purchasing department
ETA of all vessels
Get free 7-day trial with 3 quick steps:
Choose the plan according to your operation area
Provide valid email
Select the ports relevant to your business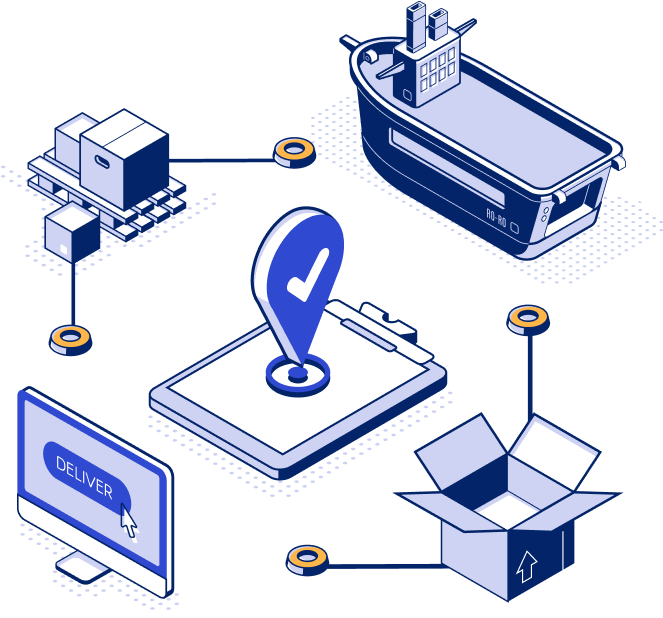 Not sure which plan is right for you?
Subscribe to our FREE Explorer plan
includes 25 email contacts per week for vessels calling to a single port.
Subscribe for free

No credit card required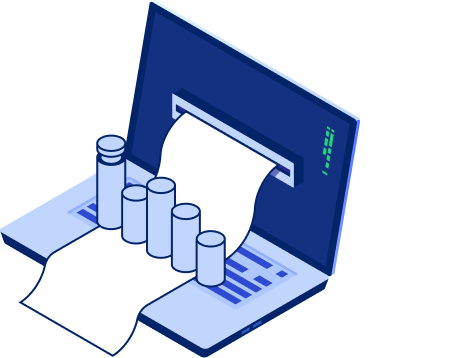 Frequently asked questions
Q. What is included in subscription?
A. Your subscription covers a list of vessels arriving at your chosen ports, including their emails and contacts of their technical managers. You can try it out with our free plan.
Q. How often will I receive the list?
A. Expect weekly updates, conveniently delivered every Monday to the email address you've provided during your subscription.
Q. How many vessels in the list?
A. We make sure to include all vessels with known Estimated Time of Arrival (ETA) at your subscribed ports.
Q. Will all vessels in the list be provided with email?
A. The number of email contacts you receive depends on your subscription plan. We've got different plans to cater to your specific needs.
Q. How do you count the number of contacts?
A. We count all vessels with known emails arriving at all your subscribed ports. Then, we compare this total with your subscription plan. If number of contacts exceeds the limit, we'll randomly hide some contacts.
Q. What if there will be more vessels' emails in the weekly list than allowed by subscription?
A. If your list has more emails than your plan covers, we'll hide the extras. We'd suggest considering an upgrade if this happens frequently, ensuring you get all the contacts you need.
Q. What if there will be less vessels' emails than allowed by subscription?
A. You'll receive all the emails we have on record for those vessels.
Q. Do you have emails of entire worldwide fleet?
A. While we strive for it, we don't have every email for every vessel worldwide. Still, our database of vessel contacts is one of the most extensive out there, and we're always working to expand it further.
Q: Are there any guarantees that the email contacts I receive in the weekly lists are accurate? A: While we do our best to make sure all emails are correct, we can't promise they'll always be perfect. Sometimes, emails change without prior notice, especially for ships that change their owners.
Q: Do you check the validity of email contacts before you publish them? A: Yes, we use various tools and methods validate email contacts. We remove any that we know are definitely not working. But sometimes, it's hard to be sure, so we keep those in the database.
Q: I get a "Mail Delivery Failure" notice when I email someone from your list. Why does this happen? A: There are a few reasons for this, and most of them except last are out of our hands and need to be fixed either on the sender or recipient side:

• The email might be marked as spam.

• The sender's info could be blocked or blacklisted by the recipient's security settings.

• The attachment might be too big.

• The recipient's inbox is too full.

• The email address might not exist. See relevant question below.

Q: I received a message saying the email address doesn't exist. What should I do? A: Please remove it from your list and don't use it again. You can also help us to keep the database current by forwarding the "Mail Delivery Failure" notice to bounces@chandax.com.
Q: How can I make sure my emails get delivered successfully? A: Hereare some tips:

• Send useful content, not spammy stuff.

• Use a sender name and email that people recognize.

• Keep your recipient list up to date.

• Check if your domain is blacklisted and fix any problems.

• Test your emails for spam before you send them.

• Keep an eye on how people respond to your emails and adjust what you do accordingly.

• Use your own email address instead of free services like Gmail or Outlook.

• Give the person a call and ask them to put your email on their safe list.

Q. Can I include in subscription the ports where we don't actually supply?
A. Technically, yes, but we wouldn't recommend it. Adding unrelated ports could dilute the number of useful contacts at your primary ports of interest. If you exceed your contact quota, some will be randomly hidden across all your subscribed ports.